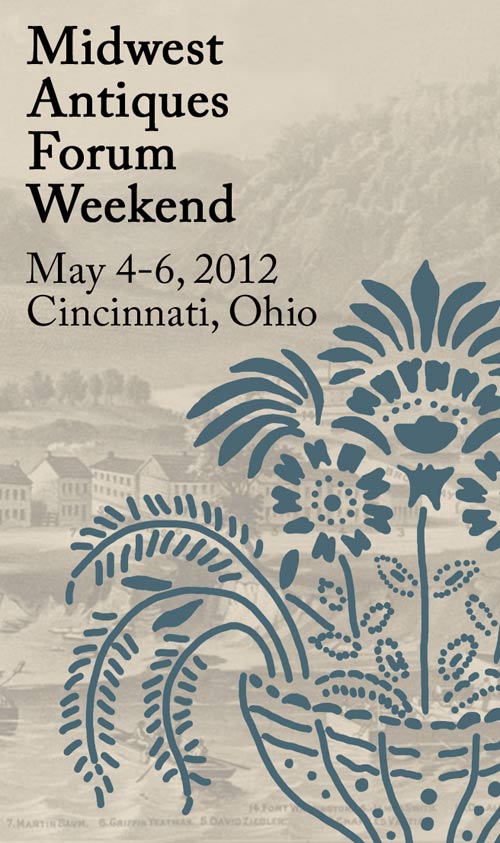 We're so excited about the second Midwest Antiques Forum, to be held in Cincinnati, Ohio May 4-6, 2012! We have a great lineup of speakers, including Wes Cowan, who will be talking about the amazing sand bottles of Andrew Clemens, and Ian Simmonds, who will speak on the wonders of Midwestern glass. I can't even begin to do the slate of speakers justice here, so visit www.midwestantiquesforum.com and see what we have planned. You can also find our complete schedule there with speakers and panelists, along with information about accommodations at Cincinnati's Airport Marriott, which is the forum's home base this year. More importantly, you'll find registration forms and you'll want to register now to save – $245 for early registration!
Also, if you're an appraiser, remember that we're offering continuing education credits to members of ISA, ASA, and AAA. It will be a great time to connect and learn along with your colleagues.
If you've got questions send an e-mail to info@midwestantiquesforum.com or give us a call at the Prices4Antiques office at 937.426.7573. Can't wait to have so many wonderful scholars in the same room discussing Midwestern decorative arts, so please make sure you join us!
-Hollie Davis, Senior Editor, p4A.com